HOWTO: Remove a wallet name from the Recently Used Wallets list
Starting with eWallet 7.3 on Windows PC, you can remove wallet names from the "Recently used Wallets" list by right-clicking on the wallet name and selecting "Clear Wallet from Recently Used Wallets List". Note this action does not delete the actual wallet, just its name in this list.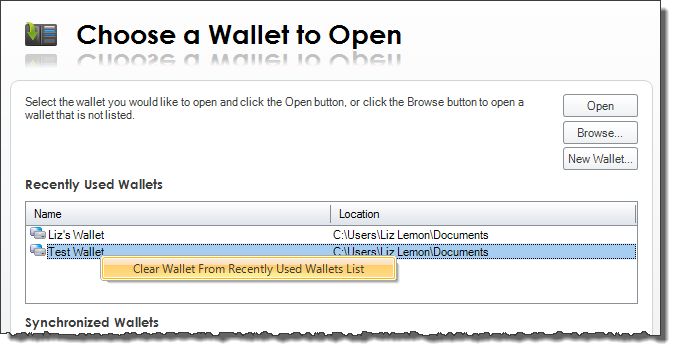 To get to that "Choose a Wallet to Open" screen, start eWallet and click Cancel at the password prompt.
Or, if your wallet is open and unlocked, click the padlock icon to close just the wallet file.